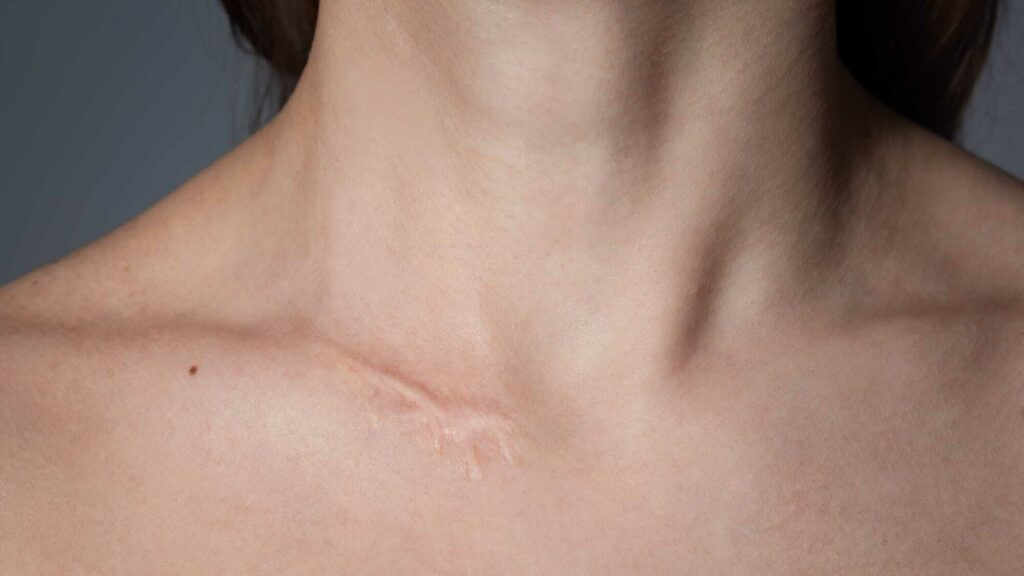 Although scars on your skin might look unsightly, they once served a valuable purpose. For those unaware, scarring is the body's natural way of healing and repairing tissue after it gets damaged. This damage can stem from something as small as scraping your knee on the ground or something as serious as undergoing surgery; certain diseases and skin conditions, such as acne, can also cause this type of damage.
While some scars appear worse than others, they all start when the skin and underlying tissue get damaged. This combination triggers an uptick in the production of collagen, a protein found in connective tissue, skin, tendon, bone, and cartilage. This very collagen then goes to work to build up the area where skin and tissue damage has occurred, which is a critical part of healing and ultimately closing a wound. In some cases, all of this happens without leaving any signs. Sometimes, however, it causes significant scarring.
Minimizing the Appearance of a Scar
While scarring is an essential part of the healing process, it can leave behind unsightly scars for some people. Sometimes, they are so prominent that those with the misfortune of having them will search high and low for products that can help minimize their appearance.
This is evidenced by a 2022 study, which showed the scar treatment market is forecasted to reach $32 billion by 2031. Of course, this forecast is not altogether that surprising given the huge consumer demand and the number of products already in the marketplace.
Studies show applying topical creams, lotions, and the like can significantly minimize the appearance of scars on just about any part of the body. And this is because they contain a variety of scar-fighting ingredients, some of which include the following.
Aloe vera
Aquaphor
Cocoa butter
Honey
Petroleum jelly
Vitamin E
How Self-Adhesive-Sheets Can Help Reduce the Appearance of Scars
While topical creams, lotions, and the like tend to be the go-to products for many people, they may not be the most effective option. Another product that works remarkably well in this regard is self-adhesive sheets. Arguably, one of the best products in this category is the Gel-Care® Advanced Self-Adhesive Sheets from Silipos, a global leader in gel technology spanning multiple industries, including skin care.
These adhesive sheets contain a patented blend of gels that help soften, shrink, flatten, and fade scars. Available in sheets, strips, and body wraps, Gel-Care® Advanced Self-Adhesive Sheets also soothe the painful itching and burning that can sometimes accompany certain scars. These sheets are ideal when it comes to the following:
Minimizing the appearance of scars caused by injury, surgery, burns, acne, and stretch marks
Preventing and treating hypertrophic and keloid scars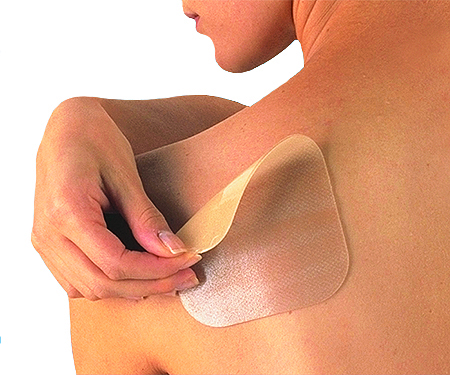 Research & Results
Silipos conducted a clinical study where Gel-Care® Advanced Self-Adhesive Sheets were compared with similar products from another brand. Here were the conclusions from the 63-page report.
All Silipos formulations achieved statistically significant improvement in both the total and patient reported POSAS (Patient Observer Scar Assessment Scale) assessment scoring scales vs. untreated controls.
The other brand's silicone sheet failed to achieve statistically significant reductions in scar formation vs. untreated control by the same assessments at any time point analyzed.
All Silipos formulations significantly improved scar color, stiffness, thickness, irregularity and overall opinion as assessed by POSAS scoring.
Silipos formulations generally resulted in a more rapid improvement in scar appearance than other bands and significantly more than untreated controls, as assessed by POSAS (total and patient reported).
Silipos products showed no difference in disruption of skin barrier function vs. untreated control. Conversely, the other brands product resulted in significant increases in disruption of skin barrier function vs. untreated.
Overall the Silipos formulation significantly improved scar color, stiffness, thickness, irregularity and overall opinion. Silipos Gel Care Advance showed overall improvement diminishing appearance of both old and new scars, and restoring skins natural color.
How to use
Remove the plastic backing and place the self-adhesive sheet directly on the scar area.
Wear for 12 hrs at a time
Clean the product with mild soap and water in between wearing
The formula continues to treat the skin even after the strip has been removed
Where you can use on the body
All Silipos Gel Care Advance products can be cut to size and can be used on any cuts, abrasions, burn but not limited to: diabetes, pregnancy, lactation, or presence of an active skin condition.
Why Silipos Scar therapy is better
What separates its Gel-Care® Advanced Self-Adhesive Sheets from others on the market is that they are hypoallergenic and free of silicone, BPAs, and phthalates. They also contour nicely to curves in the skin and can be trimmed to a custom size. And unlike many other scar-minimizing products, Gel-Care® Advanced Self-Adhesive Sheets from Silipos are made entirely in the USA.

Gel-Care® Advanced Scar Therapy formulation can be found in different sizes and products like our Self-Adhesive Gel Sheet, Gel Body Wraps, and Self-Adhesive Gel Strips.
Final Thoughts on Minimizing the Appearance of Scars
In summary, scars can be a source of insecurity for some people, but it doesn't have to be that way. Multiple treatments can help make them a little less noticeable, including many of the ones mentioned in this article. To learn more, consider speaking with a Silipos associate today.