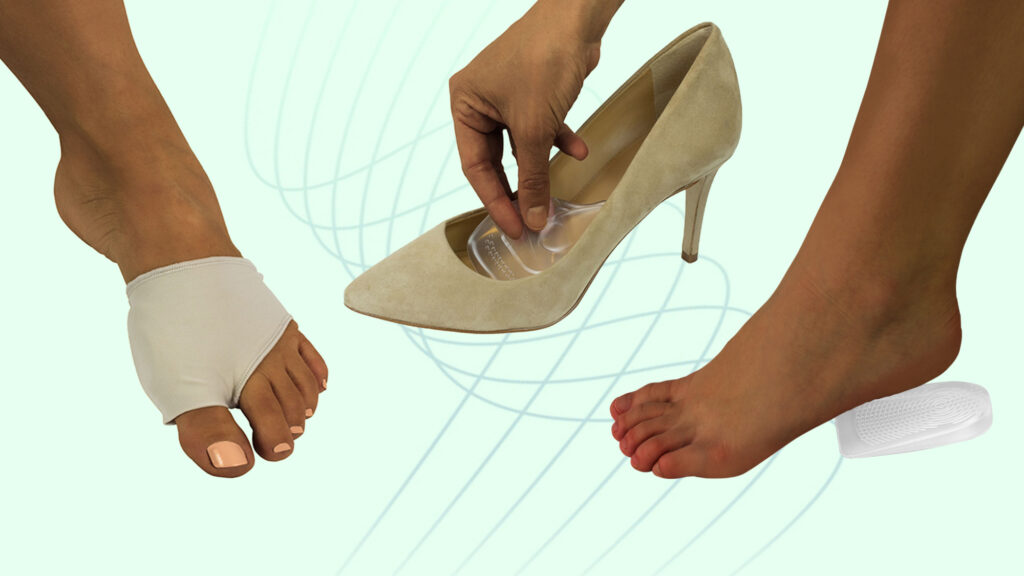 When you're suffering from lower-extremity pain or injury, it can be a challenge to find the right products for shoes and other footwear. Fortunately there's Silipos TheraStep products! All Therastep products are anatomically designed to provide an enhanced fit to relieve foot pain, friction and pressure with every step.
Containing a medical grade mineral oil that soothes and nourishes the skin, the Therastep line offers an array of orthotic inserts, cushioning solutions and arch supports. Read on to learn about how each of these products tackles specific foot-related concerns:
1. Ball of Foot Pain
For those suffering from ball of foot pain, the Therastep Gel Ball-of-Foot Cushion helps alleviate metatarsal discomfort. The cushion is thinly designed with a contoured shape to fit comfortably in any shoe, providing maximum comfort and protection. The cushion also helps reduce pressure on the ball of the foot so that you can stay active and comfortable throughout the day.
2. Achilles Tendonitis
Achilles tendonitis can be an excruciating condition. It causes pain and inflammation around the area of the Achilles tendon. To help relieve discomfort and prevent further injury, try the TheraStep Gel Achilles Heel Sleeve! This sleeve helps to reduce pain with medical grade mineral oil that soothes and moisturizes the affected area.
3. Heel Pain
For those suffering from foot or heel pain, try the Therastep Heel Cup. The cup is designed with a contoured shape to fit snugly into any shoe. It features a raised back that helps reduce strain on the Achilles tendon. The cup is also equipped with a shock-absorbing gel to protect against impact while walking, running, etc.
4. Plantar Fasciitis
Plantar fasciitis can be a debilitating condition that causes inflammation of the plantar fascia. That's the connective tissue that runs from the heel to the toes. If you're experiencing plantar fasciitis pain, try the TheraStep Plantar Fasciitis Gel Arch Sleeves! The sleeves are podiatrist designed and clinically proven to prevent the foot from rolling over with a unique gel pad shape. The pad also reduces strain on tendons while providing a gentle massaging action to cushion and absorb shock with every step.
5. Bunions
Bunions can be a painful condition that causes the big toe to become misaligned and inflamed. To help reduce discomfort, try the Therastep Gel Bunion Cushion! The cushion's thin design allows it to fit comfortably into most footwear, and the soft, flexible pad cushions and protects to reduce pressure.
6. Corn, Calluses & Blisters
For those suffering from corn, calluses, and blisters on their feet there are a number of different Therastep products you can look at. What you choose will depend on the area of your foot that's giving you trouble. Our most popular products for tackling corn, calluses, and blisters are the Therastep Gel Toe Tubes and the Therastep Gel Corn Pads.
7. Overlapping & Crooked Digits
If you're suffering from overlapping and crooked digits, the Therastep Gel Toe Separators or Spacers provide cushioning protection. The medical grade mineral oil gel comfortably aligns and cushions toes to reduce pressure and friction.
When it comes to finding solutions for foot pain and discomfort, the Therastep line of products offers an array of solutions tailored to provide relief. With its combination of medical grade mineral oil and anatomically-designed cushioning, every step is a soothing therapy session for your feet. Try them out today and you'll be taking more comfortable strides in no time.