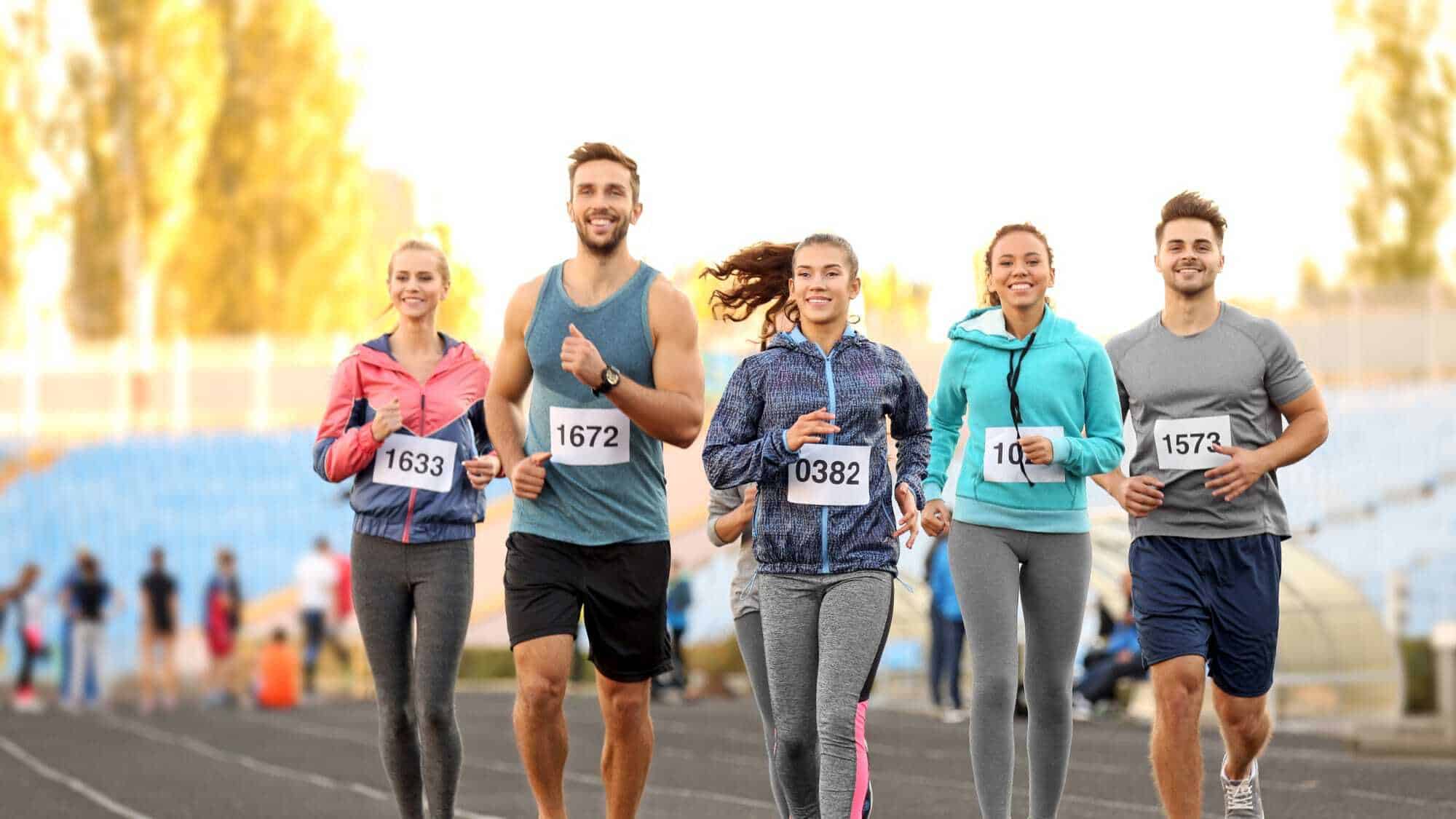 For many people, a half marathon is the first big race of their lives before they eventually move on to a marathon. Proper preparation is an important part of making the race a success. If you are wondering what to wear for a half marathon, these are some important tips to follow.
1. A Light Shirt
Depending on the season and weather, you may decide on a tank top, a short-sleeve shirt, or a long-sleeve shirt. Look for a shirt without pronounced seams inside. These can chafe you during your run. Also, a good shirt for a half marathon will have a lighter synthetic material that wicks moisture away from your skin. Cotton tends to get heavier and more uncomfortable. If the run is in a cooler time of year, wear a windbreaker shirt that will cut the wind in the early morning. Choose bright colors that will reflect the sun and keep you visible to vehicles and other runners.
2. Shorts or Tights
Depending on the weather and your preferences, shorts or tights are good for half marathons. Whether you prefer looser shorts or biker shorts, be sure that the material is light and wicks moisture away from your body. Shorts or tights should not feel like they weigh you down and should not hinder movement. Consider shorts with a pocket that you can keep your ID in, just in case.
3. Socks
Soft socks without seams can help prevent blisters. However, socks should also be light and fit your feet snugly without top bands that are more restrictive than the rest of the sock. Some people prefer compression socks to help with circulation and prevent fluid buildup in the lower legs. Alternately, you can choose socks and leg compression sleeves.
4. Shoes and Foot Support
Keep in mind that your feet will swell some on a longer run, so the shoes should not be constricting. Be sure to have any new shoes broken in before race day. Even with the best shoes, some people can experience discomfort without foot aids. Depending on your needs and feet, there are plenty of helpful support products. For instance, a heel cup is a great heel support device if you have plantar fasciitis, bursitis, or heel pain. It helps if you are prone to heel ulcers. Another example is a bunion sleeve, which helps protect bunions from abrasion and pressure.
5. Sports Bra
A comfortable sports bra is important. Look for a moisture-wicking material, and avoid bras with clasps or zippers in the front that can cause chafing. High-impact bras offer better support for long-distance runs.
6. Accessories
People who like compression socks but prefer to not have something covering their ankles can use compression leg sleeves instead. A hydration belt is important if there will not be hydration stations. Be sure to pick one that is made for runners. Also, wear good sunscreen that is designed to withstand sweat.
Bring along suggestion: We recommend that you apply and bring with you a blister prevention stick. It protects your feet with a lubricated formula that glides on smoothly, creating an invisible protective barrier. Alongside blister prevention pads, this will help to ensure you're not running on painful blisters towards the end of the race. The Blister Prevention Stick is also great for anti-chafing too! Before you get dressed, rub it anywhere you are prone to chafing.
Now that you know what to wear for a half marathon and what to bring, you are ready to start finding your gear and planning your preparation list.
One Final Tip
Don't wear anything brand new to a half marathon. If you're buying new gear, especially for the race, take it out for a few test runs before race day. That way you won't find out something is rubbing the wrong way and causing discomfort on the big day!