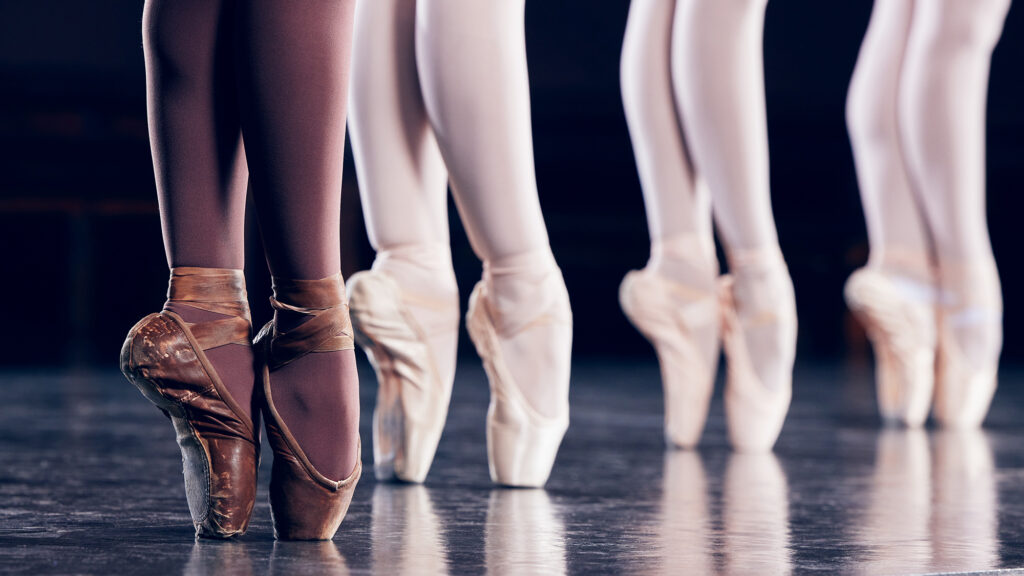 Silipos Easy Flow Gel is the perfect solution for providing moisture, cushion, and comfort to your skin. This unscented, soft textured gel contains aloe vera oil, which helps treat irritation and swelling. Silipos easy flow gel is ideal for a variety of uses such as protecting against pressure sores or helping to reduce the discomfort associated with rashes or other skin irritations.
What Makes Silipos Gels Unique?
1. Polymer Gel Technology
Polymer gel technology is an innovative dermal-delivery system that gradually releases medical grade mineral oil for all-day deep moisturizing. This unique, advanced method of hydration leaves skin feeling incredibly soft and supple. Silipos gels have been crafted with painstaking care to serve a variety of medical and beauty applications, offering customization options through numerous additives that cater to the individual needs of consumers.
2. Vertically Integrated Manufacturer
Countless global corporations rely on Silipos, the world's foremost vertically integrated manufacturer of cutting-edge polymer gel technologies, for their product development needs. At our facility, all gel development is carried out internally, along with the manufacture of base gels and transformation into final products.
3. Visco-Elastic Properties
Silipos offers a unique advantage through its "visco-elastic" properties, which enables the gel to naturally move with skin. This helps in avoiding abrasions and discomfort. And of course, all Silipos gels are non-toxic, not made with natural rubber latex, and hypoallergenic.
What is Silipos Easy Flow Gel?
Silipos Easy Flow Gel is a medical-grade mineral oil based polymer gel designed to provide superior cushioning, comfort and hydration. It's classified as a medium gel on the durometer scale and is used for products such as corn pads and gel bunion shields. Formulated with vitamin E, mineral oil, and aloe vera oil, Easy Flow Gel helps soothe and heal irritated skin while preventing further damage from friction or pressure. The unscented soft textured gel will not leave a greasy residue on the skin, making it ideal for use in a wide range of applications.
What Products Have Silipos Easy Flow Gel In Them?
Silipos Easy Flow Gel is used in a variety of products designed to help cushion and protect the skin.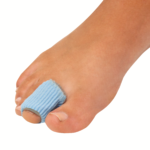 Corn Pads: Silipos corn pads are designed to provide protection and cushioning for tender corns, calluses, and bunions. The easy-flow gel conforms to the shape of the corn and helps soothe irritation.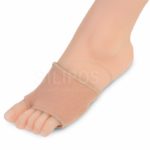 Universal Gel Strap: The Silipos Universal Gel Strap is a comfortable elastic sleeve with an anatomically designed gel pad that covers all 5 metatarsal heads.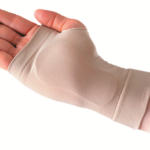 Carpal Gel Sleeve: The Silipos Carpal Gel Sleeve is designed to help provide cushioning and support for the wrist. The easy-flow gel helps to moisturize the skin and flatten the appearance of scars while protecting the sensitive scar tissue from friction, abrasion, and pressure.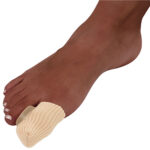 Digital Cap with Spreader: This Digital Cap with a built-in toe spreader is fully lined with easy flow gel for all around digital protection. Aids in the relief of Functional Hallux Limitus when turned with the spreader on the bottom of the toe.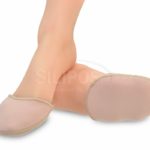 Gel Foot Cover:  The gel foot cover provides complete toe protection. Ideal for use during activities that place stress on the toes and metatarsals. Can be worn in most footwear as well as under hosiery.
Conclusion
Overall, Silipos Easy Flow Gel is the perfect choice for providing superior cushioning and comfort to your skin. The unique combination of ingredients provide deep nourishing hydration and relief from irritation and discomfort.

Silipos products are unlike anything you'll find on the market, because of the advanced polymer gel technology that they're made with. If you have any questions about our gel or our products, please give us a call and we'd be happy to help you.